EPN ELECTROPRINT is a traditional medium-sized company from Germany. Part of the PCB division of the Finmasi Group, it is a presiding PCB manufacturer on the German-speaking market.
THE ESSENCE OF THE INDIVIDUAL, THE SPIRIT OF THE GROUP
FINMASI'S PCB GROUP
Three European PCB manufacturers, three different synergies working towards the same goal – to respond to every demand of the PCB market.
Cistelaier in Italy
Techci Rhone Alpes in France
EPN ELECTROPRINT in Germany
We're proud of our combined 100 years' of experience in PCB production. Our engineers support our customers from early on in the design phase, with the aim of optimising their PCB design for the production and subsequent assembly of electronic components, while ensuring the best performance at the lowest possible cost.
Our fast production and delivery service means our customers get to enjoy prototypes of their PCBs in record time. This service also extends to the production and delivery of batch runs.
EPN is based in the Thuringia region of Germany, not far from the border with the Czech Republic.
Having joined the PCB Division in January 2019, it manufactures the most commonly used type of printed circuit boards: double-sided and multilayer.
Cistelaier has believed in the value of diversification since day one: being accredited for all "critical market sectors" allows us to supply printed circuit boards for any electronic device.
Techci is located in the Rhône-Alpes region of France, the European cradle of technology for the aerospace and civil avionics sectors.
The most important portion of its turnover comes from these sectors.
Over 100 years of experience in manufacturing PCBs.
VISION
Our vision is to become the European reference point for the production and supply of printed circuit boards at every technological level, collaborating in the improvement and safety of electronic devices in all areas of our lives.
MISSION
Our mission is to continue to invest in our own plants and production solutions, and to develop our knowledge and expertise to be able to offer our customers the widest range of printed circuit boards in terms of technology and service. This ranges from double-sided and multilayer printed circuit boards to thick copper techniques, as well as rigid and rigid-flex HDI printed circuit boards at a high to exceptionally high technological standard, in small and medium quantities, with express service also catered for. We also have partnerships with some of Asia's most qualified manufacturers to deliver high volumes at the most competitive rates.
BUSINESS MODEL
Delivery of small quantities from the first batch to series volumes, with co-design, prototyping and rapid production services reserved exclusively for our partners.
OUR HISTORY
EPN was founded in 1990 in Neustadt an der Orla, Germany. We have grown by continuously bringing our business model in line with the needs of the market, by investing in new machines and new company buildings, investing in the skills of our employees, with flat hierarchies, and the fact that we have always remained grounded and realistic in our ambition.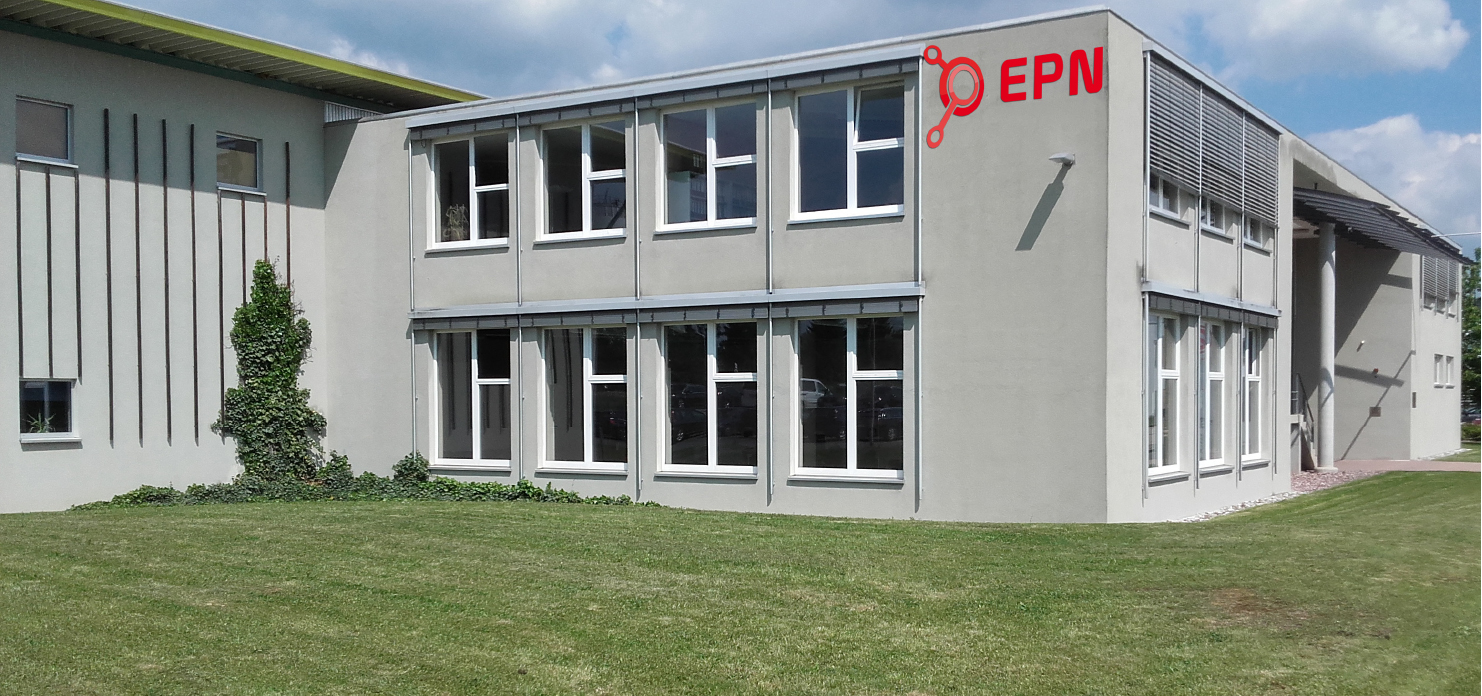 "EPN ELECTROPRINT GmbH" founded
Relocation to the newly built company building "In den Grupenäckern 2, Neustadt an der Orla"
10,000 m²-plot
4500 m²-production area
New electroplating line installed
Multilayer PCB production starts
ISO 9001 - Quality management system - Certification for successful introduction and application
ISO 14001 - Environmental management system - Certification for successful introduction and application
EPN wins the "Thuringian State Award for Quality"
LDI imaging technology introduced
Neighbouring property purchased, 5000 m²
Impedance-controlled PCB production starts
Commissioning of the fully automatic e-tester ATG A7a
Integration into the PCB Division of the FinMasi Group
Conversion to LED imaging technology in the "inner layer and outer layer photo printing" process
Several new high-performance drilling machines installed
ISO 50001 - Energy management system - Certification for successful introduction and application
Installation of a 6-floor LAUFFER multilayer press
Conversion to LED exposure technology in the "solder resist mask" process
Product range expands to include thick copper technology and high-power solutions, custom-made products, special mechanical processing and specialist production services